Programs
ICART students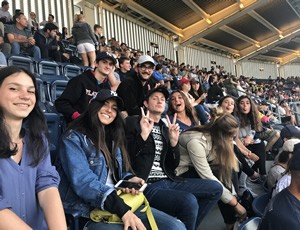 From the 1st to the 4th year : Summer Academy
Two or four week Summer Academy at the NYIT University.
NYIT offers an immersive two or four week summer academy program that combines intensive English courses with opportunities to experience NYC culture, food and people.
We make sure that each student's unique and specific learning needs are met with small classes taught by well-respected instructors who use the latest technology to create dynamic, interactive learning environments.
Targeted support services and on-going cultural and social programs help international students to adapt to multicultural life in NYC.
2 or 4 weeks in July
18 hours of English per week + cultural activities + 1 experiential seminar
A visa is not necessary (ESTA)
Housing in student housing + 3 meals per day
Subway card
Transportation from & to the airport
Contact : international@icart.fr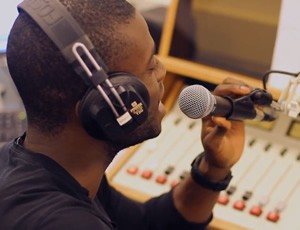 In 2nd, 3rd and 4th year : Semester in New York
A semester in New York
Students already enrolled for at least one year in one of our schools are eligible to come to ICART NY for one semester. It is a great opportunity for students to better understand the practices of a global artistic and cultural market, develop their English skills and enhance their curriculum with a professional experience in the US.
They benefit from a program "à la carte" guided by a faculty of specialists with stellar industry experience and contacts. All the credits earned during the semester are transferred to their school of origin.
Samples of course selection:
Art in New York
American Indian Art Civilization
African American Art
Pre-Columbian Art and Civilization
Film Genre: Horror
History of American Art
Modern Architecture
Contemporary Photography and New Media
History of Industrial Design
Twentieth Century Fashion and Art
The other Hollywood: Film in New York
New York City and the Invention of America
In brief:
From September to December or from January to May
Classes 100% in English
Internship per semester – 2 days/week
4 courses of Art and Culture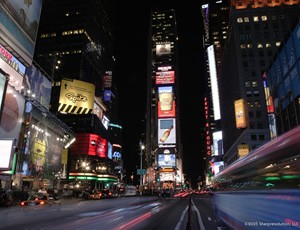 In the 5th year : Two degrees in one year
L'obtention du "Master of Arts in Communication Arts" de NYIT et du "Master of Arts in Communication Arts" de l'ICART (Bac +5), Titre RNCP Niveau 7.
Ce programme répond aux aspirations de chaque étudiant, tout en les préparant aux exigences des métiers de l'art et de la culture dans un contexte multiculturel et global. Il comporte 34 crédits américains soient 11 cours qui se déroulent sur 3 semestres ou une année civile : le semestre d'automne (de septembre à décembre), le semestre de printemps (de janvier à mai) et le semestre d'été (de fin mai à août). Il est possible de commencer en septembre ou en janvier.
Comme toutes les universités américaines, NYIT exige des étudiants internationaux un niveau d'anglais suffisant pour comprendre les cours et rédiger les exercices demandés. Tout candidat doit donc passer le TOEFL (Test of English as a Foreign Language) et obtenir un score d'au moins 80 points (Internet based test).
À l'issue de cette année d'études, les étudiants obtiennent deux diplômes : le MA in Communication (NYIT) et le diplôme Grande Ecole Bac+5 de l'ICART.
Avec la validation de leur diplôme américain et le fait d'avoir passé une année académique aux États-Unis, les étudiants peuvent obtenir un OPT (Optional Practical Training), c'est-à-dire une autorisation de travail d'un an sur le territoire américain. Le "Career Center" offre un soutien personnalisé pour la recherche d'emploi et un accès privilégié au réseau des alumni.
In brief:
3 semesters : Fall semester: from September to December ; Spring semester: from January to May ; Summer semester: from the end of May to the end of July
34 US credits / 68 ECTS
American Diploma (=BAC +5)
Pour en savoir plus et postuler : international@icart.fr