Programs
ICART students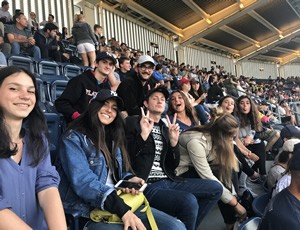 From the 1st to the 4th year : Summer Academy
From two to four-week Summer Academy at the NYIT University.
NYIT offers an immersive two or four week summer academy program that combines intensive English courses with opportunities to experience NYC culture, food and people.
We make sure that each student's unique and specific learning needs are met with small classes taught by well-respected instructors who use the latest technology to create dynamic, interactive learning environments.
Targeted support services and on-going cultural and social programs help international students to adapt to multicultural life in NYC.
2 or 4 weeks in July
18 hours of English per week + cultural activities + 1 experiential seminar
A visa is not necessary (ESTA)
Housing in student housing + 3 meals per day
Subway card
Transportation from & to the airport
Contact: international@icart.fr
Deadline: MAY 15th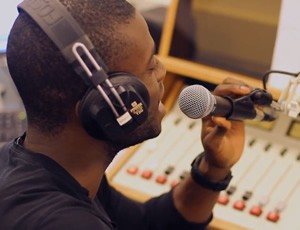 SEMESTER IN NEW YORK : In 2nd, 3rd and 4th year
A semester in New York
Students already enrolled for at least one year in one of our schools are eligible to come to ICART NY for one semester. It is a great opportunity for students to better understand the practices of a global artistic and cultural market, develop their English skills and enhance their curriculum with a professional experience in the US.
They benefit from a program "à la carte" (courses in art history, marketing, management, technology, and design) guided by a faculty of specialists with stellar industry experience and contacts. All the credits earned during the semester are transferred to their school of origin.
Samples of course selection:
Art History I, II, III (from the Paleolithic area to the Digital Age!)
Aesthetics I (visual arts and the various performing and literary arts)
Digital Photography
Concept & Visual Storytelling
Computer Graphics
Shape & Color
Design Principles
Digital Marketing
New Product Development
Principles of Management
Project & Program Management
Management of Promotion (Communication 360°)
In brief:
From September to December or from January to May
Classes 100% in English
1 Training per semester – 2 days/week
4 cours + 1 cours d'anglais obligatoire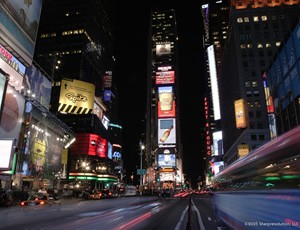 YEAR 5 – 2 options :
Double Diploma offered jointly between ICART and the NYIT School of Management
Master of Arts in UX/UI Design & Development
Option 1 : Double Diploma offered jointly between ICART and the NYIT School of Management
This program is designed for students interested in art and culture but who needs to develop strong communication and marketing skills to lead and manage a successful career within a multicultural and creative ecosystem
Participants will be offered a structured and innovative curriculum that combines the expertise of a recognized business school (SoMA @ NYIT) and the ICART know-how in training future leaders in the art and cultural market.
The courses are taught in 2 phases over a period of 12 months:
Phase 1: ICART (Paris/Bordeaux/Lyon/Lille) from September to December (in French and English)
Phase 2: NYIT (School of Management) from January to August (100% in English)
At the end of the program, students receive 2 diplomas:
A specialized MBA in International Art Market + an Advanced Certificate in Marketing (MBA level – AACSB)
OR
A Specialized MBA in Cultural Management + an Advanced Certificate in Marketing (MBA level – AACSB)
Option 2 : Master of Arts in UX/UI Design & Development
If you have a strong sense of aesthetics, an interest in consumer behavior, you enjoy solving problems and you are passionate about the latest trends in technology, you are maybe a good fit for a UX/UI DESIGN career!
UX/UI profiles are increasingly sought after and can evolve into professions such as artistic director or even director of a communication agency.
The Master of Arts in UX/UI Design & Development offers the cutting-edge conceptual design methods and technical skills to become the visual storytellers, communication designers and entrepreneurs of tomorrow.
This innovative program fosters creativity, problem-solving, collaboration and develops product management skills. It connects students to a faculty of specialists with unparalleled industry experience and connections throughout the world.
New York City—the design capital of the world—provides the perfect complement to the classroom experience. Students can intern in top design firms, and tech companies—getting the competitive edge they need to succeed.
They are eligible for an Optional Practical Training (OPT) after completion of their academic year (1 year work authorization in the U.S)
Students have to earn 30 US credits (60 ECTS) in one academic year (2 semesters):
Fall semester: from September to December
Spring semester: from January to May
In brief:
2 semestres : de septembre à mai
30 crédits US / 60 ECTS
Diplôme BAC+5
For more information and to apply : international@icart.fr