ICART New York
ICART New York Campus
ICART NY has been providing an unparalleled opportunity for students who wish to spend a semester or a year in New York. The rigorous curriculum at an undergraduate level combines art theory and hands on experience while using the latest technologies.It draws on the expertise of an engaged faculty of professionals tightly connected to the industry.
Business Relations Department
Students are encouraged to pursue an internship in the field of their choice taking full advantage of New York City's strong cultural and international environment.
Le cursus, à l'instar des écoles du groupe EDH, est orienté vers l'intégration professionnelle. L'ICART New York s'engage accompagne ses étudiants dans leur projet de stage dans le secteur de l'art et la culture grâce au réseau privilégié d'organisations et acteurs clés de la culture et du marché de l'art au niveau international... à quelques encablures de ses salles de classe.
Our urban campus located in the heart of Manhattan is a perfect launch pad for innovation, connectivity and a successful career in the communication industry.
Why ICART New York ?
Partnership with a top American University, New York Institute of Technology, allowing for a complete immersion
Courses taught in English by nationally recognized professional faculty
A core curriculum that addresses the challenges of today's global marketplace
Valuable knowledge by interning in companies representing all fields of communication
Opportunity to gain an international experience
Hands on experience using the latest technologies in state-of-the-art facilities
Small classes (1:20 ratio), courses "à la carte", close interaction with faculty
An exceptional location in the heart of Manhattan, Art and Culture capital of the world
An active Alumni network to stay connected to the industry internationally
The support of an on-site French-speaking team to assist you along the way
Contacts :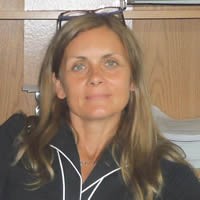 Patricia CHABAN
Director
ICART New York
+1 212 261 17 08
pchaban@nyit.edu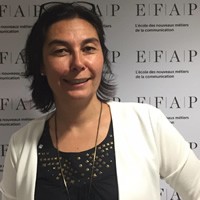 Karine Gautier
ICART International Relations Director
+ 33 1 47 48 20 87
international@icart.fr